Getting back to creating
How it started, how is it going?
Hi there. As you will be reading these lines, trust me that writing them and trying to finish on time is really difficult this week.
It's Sunday evening, actually almost Monday. I'm writing this prologue to the draft I wrote earlier. Editing and adding photos so the post looks like I want it.
Time pressure can be actually good, it forces you to finish the work in certain time, adds the time frame so my lazy ass needs more effective excuses to actually postpone the work.
Nevermind, let's start at the begining.
It looks like it has been too long. Or maybe I've grown too old and a lot of time has passed. Back than when I got my first camera, there was almost no digital yet.
I remember getting my first set of freshly printed pictures. It was in summer. I lived with my parents than, obviously, in their house near Beroun (Czech Republic).
We've had small lab/paper shop/multi purpose shop, that was printing and developing pictures in the city.
The smell of new photos or the excitement of giving them a roll of film for developing and than, a week later, opening the paper folder was like another Christmas. You did not know how the pictures will look like until you saw them developed and printed.
JS PhotoPixels is a reader-supported publication. To receive new posts and support my work, consider becoming a free or paid subscriber.
I was told that even my grandpa was shooting pictures and even developing and printing them at home. Sadly none of the equipment survived since.
Well actually one piece did. His Praktica superTL camera he shot with.
I also remember my dad Exakta camera. Sadly that one is broken and the cost of repair is worth a new camera. That's just sad. With this camera I have associated a few good stories. Here is one:
While visiting Egypt, my dad had the camera with him. He took family pictures but we wanted whole family in front of one of the temples. I can't remember if it was Luxor, but I think yes.
What I do remember is a guy that offered us to take the picture (no tripod nor experience with cameras obviously). He introduced himself as "Dr. Camera" and wanted money for taking that picture (everyone in Egypt wants to make money or barter, on everything).
My dad agreed, gave him the money and started explaining, in English, how to operate the camera. "Dr. Camera" said there is no need and waited for us to stand beside the temple wall and took the picture.
I swear we were all there next to my father 🤣

And here is the picture Dr. Camera took
I know, it's out of focus, the subject is completely missing and so on. Right? Wrong… thanks to Dr. Camera and his lack of experience I have unforgettable story. And the picture is a keeper. Every time I see it, it reminds me of that day. And of course of a guy who took that picture.
Since than I lost interest in real world and started doing things in the digital one. Sadly not much of photography or creative work included in that activity.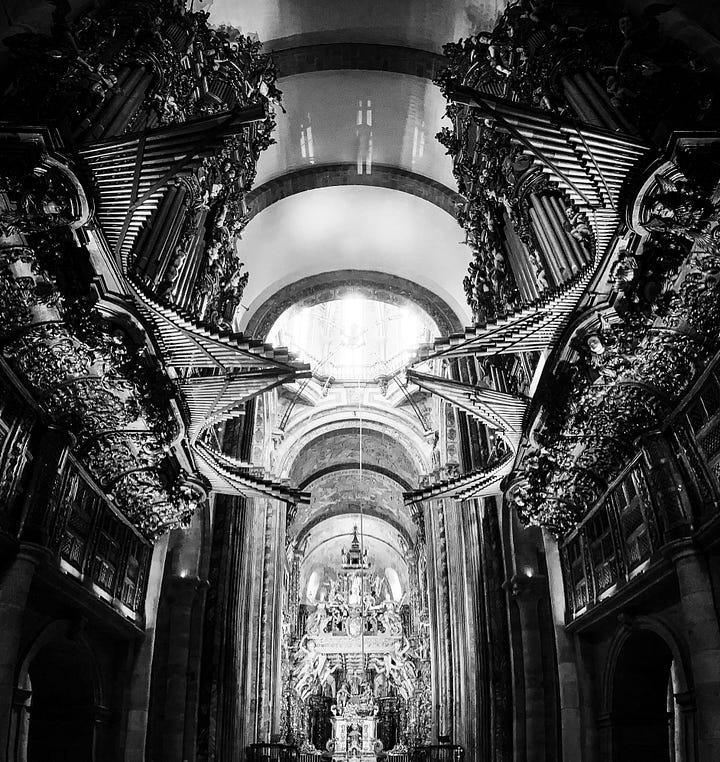 My creative spark was reignited after i graduated high school. I started working and going to school again. This time to the blacksmiths school. One of the classes was aimed for creative feeling and photography. Armed with my old Olympus "snapshot" camera i began another journey which ended pretty quickly. Because what camera do you have always with you? Yep you guessed it - smartphone.
Time passed and I realized that it's not enough. Although I can take nice pictures, the phone just does not allow me to operate the camera as I would like. So I bought my first mirrorless camera - FujiFilm X-T20. Till this day I sometimes regret selling it.
T20 was with me almost everywhere. Austria, Italy, Germany all around Czechia. I bought 70-200f/4 lens so I was able to get some really nice pictures of mountains and landscapes. Since it's apsc the zoom was quite good.

But for some reason I felt it wasn't enough. And I bet everyone went trough this stage in their photography journey.
So I bought NIKON Z7. Beautiful full-frame camera with 42,3 megapixel sensor. With it 50mmf/1.8 and 24-70f/4 lenses. Secondhand but in condition of new piece, including the lenses.
After some shoots I've managed to get (even one wedding for my friends). I still felt like it's not enough.
So i bought Canon EOS R. In my opinion nowadays it was a waste of money but i know that now and without the experience and mistakes along the way i would not know that.

Don't get me wrong digital photography is great, but for me with the EOS R. It lost some of the grace.
I was searching for something new and old at the same time. Something that was missing but was really familiar.
One day i found it. FILM… film photography. The thing that I started on (it's retro so it's coming back sadly).
I got a present from my birthday. Minolta x-700 with 50mm 1.7 MD rokkor lens. From that day, I was hooked. I'm shooting practically everything on film these days.
Obviously not customer's jobs, only if they wish that. What I'm still lacking is my own dark room and all the developing stuff. But that will come with time. I'm definitely in love with film photography. It has some magic that digital is kind of unable to reproduce in any way.
Since the day I started shooting film again I've grown little bit of tired of my Canon camera. I mean the digital one.
But I can't forget that the practice with digital camera is free. Practice with film camera costs not only time but money to actually see the results.
Next step is to develop the films at home. I'm really looking forward to this. I'm inviting you to join me on this journey even further.

See you next weekend
P.S: I wasn't able to finish on Sunday and I'm terribly sorry for that but time wise it was Monday so technically it would not be possible anyway ;).
JS PhotoPixels is a reader-supported publication. To receive new posts and support my work, consider becoming a free or paid subscriber.